What is a standard drink?
A standard drink is a unit of measurement. In Australia, a standard drink refers to any drink that contains 10 grams (or 12.5 millilitres) of pure alcohol. A standard drink contains the same amount of alcohol regardless of alcohol type (e.g. beer, wine, or spirits), or whether it is mixed with soft drink, fruit juice, water or ice.
Further information about standard drinks is available from the Australian Government Department of Health.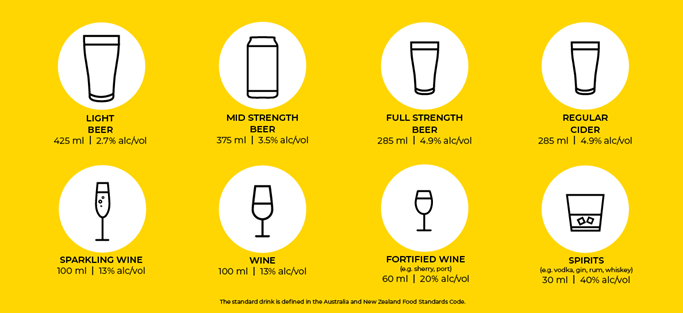 Source: National Health and Medical Research Council (NHMRC) (2019). Australian guidelines to reduce health risks from drinking alcohol.